HMS 7th Graders read to NHS Kindergarteners
6 months ago
Heritage Middle School students read Fall book to Nathan Hale Kindergarteners. The Kindergarteners and their teachers loved it!!! Awesome Job!!! HMS students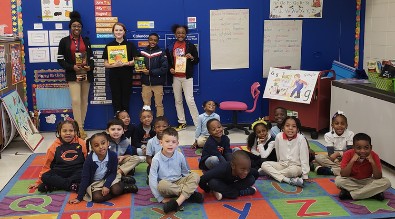 Thank you for the school supplies
7 months ago
Sunnybrook School District Board of Education honors Elim Christian School and Mr. Glenn Spoolstra for their generous donation of school supplies. The school supplies were distributed to students during the District's Back to School Bonanza which was held on August 20, 2018.

Pictured are: Ms. Jada Curry, Board President, Glenn Spoolstra, Elim Christian representative and Dr. Erica Millhouse-Pettis, Assistant Superintendent.
A very successful Million Fathers March
8 months ago
We would like to thank all the fathers and father figured that came out today to take their child to their first day of school this year. We had a great turn out for this years march. Fathers got a chance to learn about what is going on in the district and ways they can get more involved in the day to day lives of their students when it comes to school. We look forward to seeing even more fathers next year.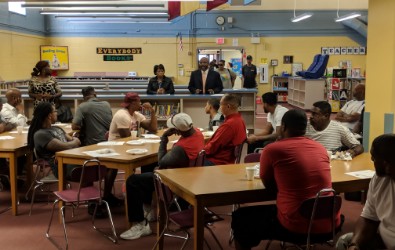 Thanks for Coming out to the Back to School Bonanza!
8 months ago
We want to thank everyone who came out to make the first annual Back to School Bonanza on August 20th it was a great success. Our students got to burn off some energy in the bounce houses. Mr. Kent had a line going all night for some popcorn. Hot dogs and snow cones were enjoyed by many. Our young men were able to get hair cuts but our four great volunteer barbers. Parents got a chance to learn about many great programs going on in the district. And most importantly students had a chance to receive some free school supplies for the year.


Even despite the rain the turn out was great and fun was had by all. We look forward to doing this again next year.